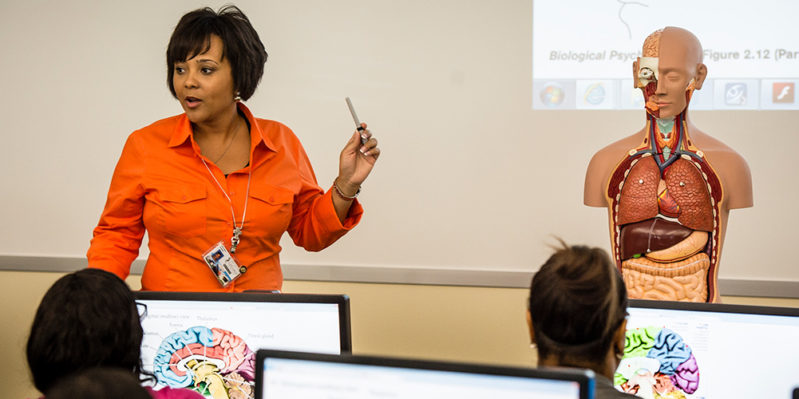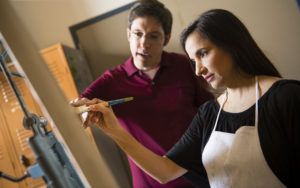 Weekend College offers flexible degree plan for working students
By: Andrea Vasquez
For many college students, going to school full-time is no longer an option. Campuses are finding ways to adapt their course offerings to the "new traditional" student who works full-time, has family responsibilities and other personal obligations. In fall 2014, San Jacinto College launched its Weekend College program which offered students a flexible pathway to earn an associate of arts degree by taking courses Fridays through Sundays.
Now in its second year, the program is still meeting this need for students who only have time to work on their degree on the weekends. Students in the Weekend College program take four courses in the fall and spring semesters, and two classes in the summer semesters, over a two-year period to earn an associate of arts degree allowing them to transfer to four-year universities.
Currently, 95 San Jacinto College students are pursuing their associate of arts degrees strictly via the Weekend College program. "We have a diverse mixture of students of all ages, professional and cultural backgrounds," said Chris Crumley, San Jacinto College Central Campus director of campus services, who developed the Weekend College program. "We really wanted to reach out to these students in our community and offer them a degree pathway that still allowed them to fulfill their work and family obligations."
For more information and course offering updates for the San Jacinto College Weekend College program, visit sanjac.edu/weekend-college.