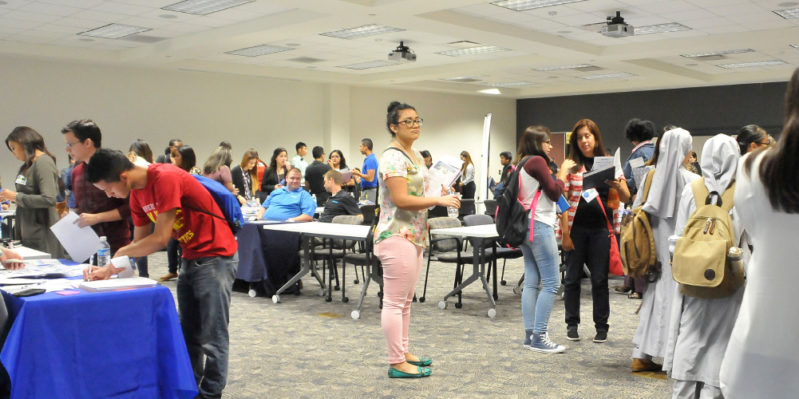 Offering a multifaceted approach to prepare students for college
San Jacinto College provides a variety of programs to move students from college prep and into college-level courses
By: Jeannie Peng Mansyur
Not everyone may be ready for a college-level math class, but that doesn't mean a student can't be brought up to speed fast through college preparatory (college prep) courses offered by San Jacinto College.
College prep is a department that helps students excel at college-level work. "People think it's all about developmental education, and that's a misconception," said Dr. Rebecca Goosen, associate vice chancellor for college preparatory at San Jacinto College, and immediate past president and emeritus cabinet chair for the National Association for Developmental Education (NADE).
NADE's motto for college prep is to "help underprepared students prepare, prepared students advance, and advanced students excel." San Jacinto College offers a multifaceted approach to preparing students for college-level coursework.
"There is not one standardized test or classroom experience that tells us what each student is capable of achieving," said Goosen. "We have to provide students with a college experience that is rich, and we cannot provide that if we do not diversify the approaches."
The college preparatory department offers a variety of programs that include Acceleration in Mathematics, Integrated Reading and Writing, the college student success course known as GUST, English for Speakers of Other Languages, Intentional Connections, learning communities, non-course based options and fast track classes. Many of these programs are improving student success rates. For example, 73 percent of Intentional Connections students received an A through C last fall. The college prep programs also include outside learning experiences like job fairs, etiquette luncheons and field trips.
Upcoming additions to the college prep program include the opening of an iConnect center on Aug. 1 at the South Campus. This center will act as a place to connect students directly to student services and to student ambassadors. The Central Campus started 1st Gen, a support group for first generation college students. In the fall, the College's North Campus will create a scholarship program for college prep students, awarding  approximately 10 $100 scholarships.
Find out more about college prep at San Jacinto College by visiting sanjac.edu/apply-register/overview/college-prep.