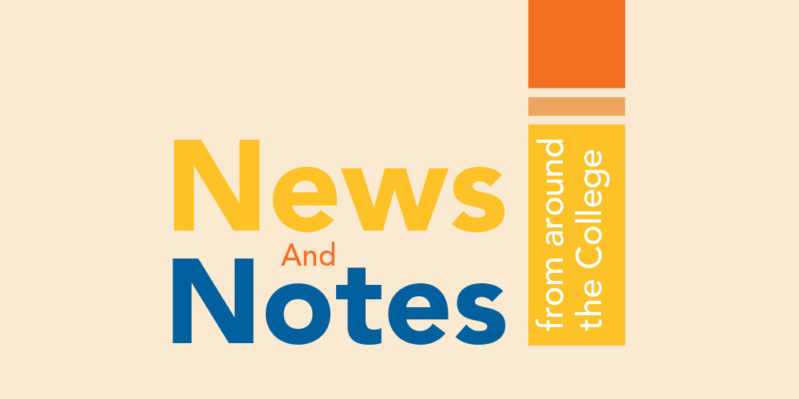 Gala raises nearly $250,000 for scholarships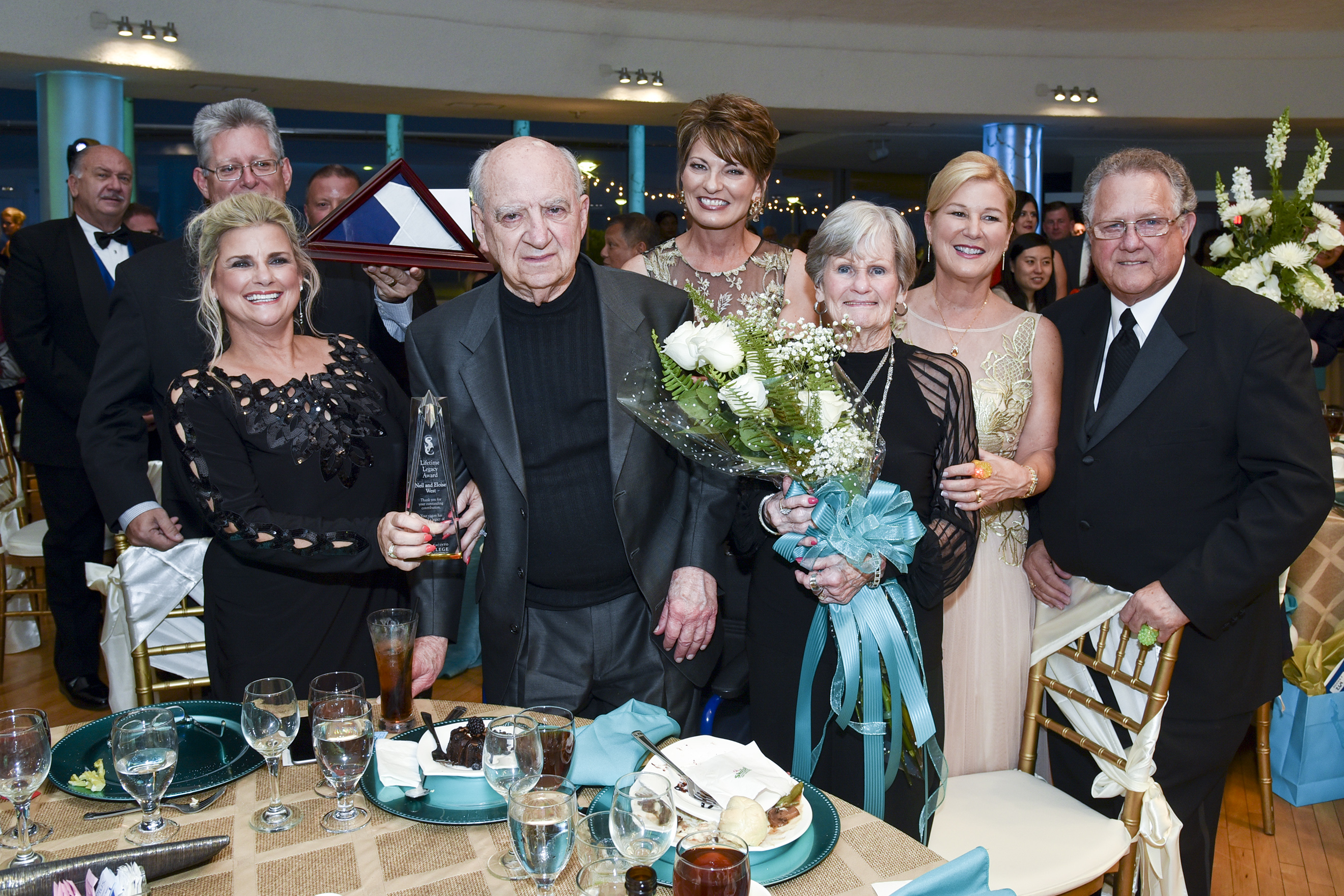 The 2016 San Jacinto College Foundation Sailing to Success Gala raised nearly $250,000 in support of student scholarships. The event, held this year at the Sylvan Beach Pavilion, was co-hosted by John and Tookie McMahan, and Rear Admiral William and Nancy Pickavance, USN (Ret.). San Jacinto College Board of Trustees Vice Chairman Larry Wilson emceed the gala, which featured music from the Eclipse Band and Orchestra, a raffle and a live auction. Mr. and Mrs. Neil and Eloise West received the Lifetime Legacy Award for their continued support of San Jacinto College students.
Lehr Library re-opens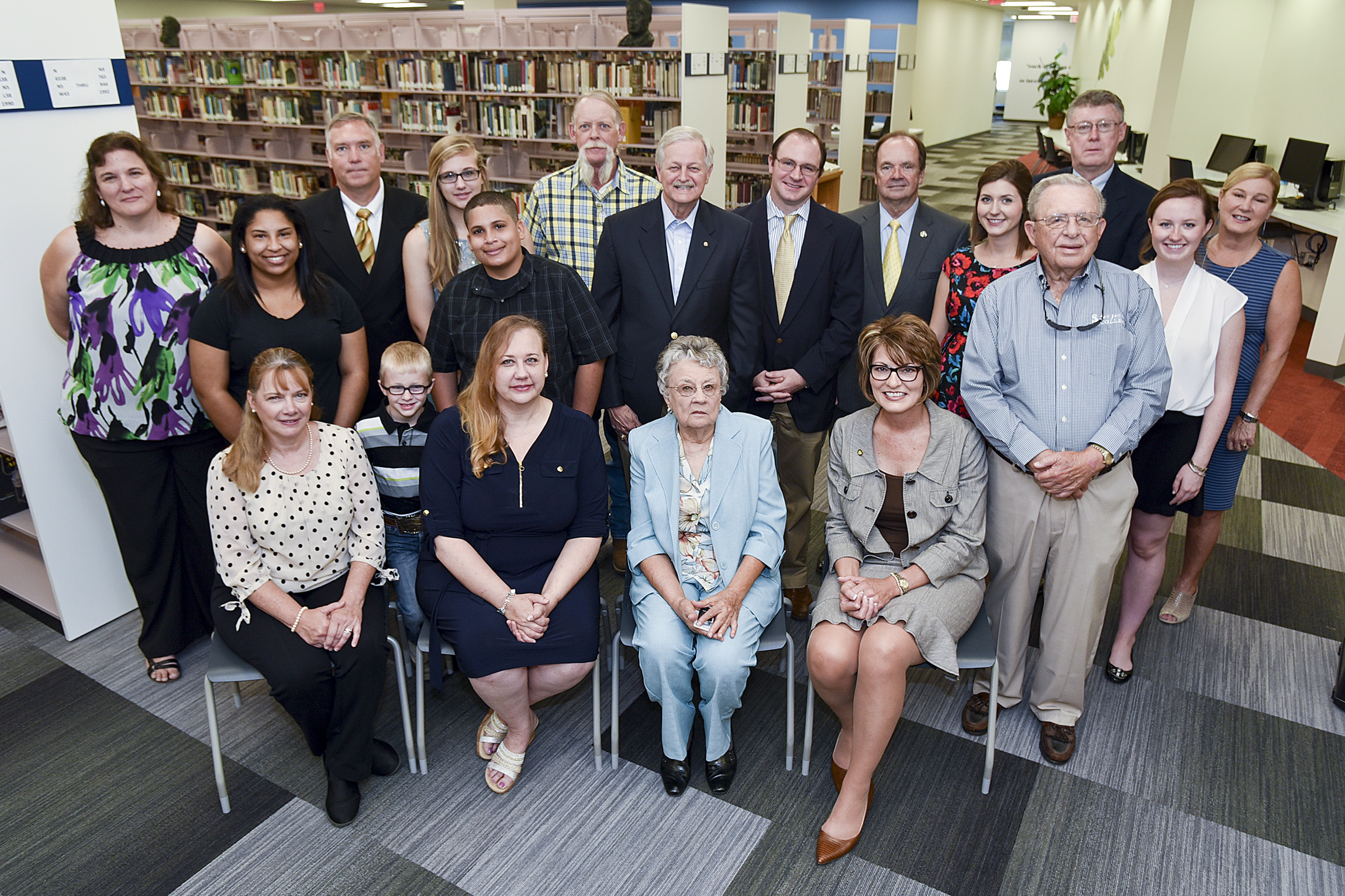 Civic leaders, community residents and San Jacinto College employees were on hand Wednesday, June 8, for the grand reopening of the Lehr Library, located at the west entrance of the San Jacinto College North Campus on Uvalde Road. The 42,718-square-foot facility includes a traditional library as well as a law library, a media department and the North Campus Student Success Center. The Lehr Library also includes an outdoor learning area where classes or special events can be held. The open-air arena has two tiers of seating and is surrounded by attractive landscaping. The new Lehr Library building replaces the original Lehr Library, which will be demolished to make way for new construction. The library is named in honor of the late Dr. Edwin Lehr, the first president of the San Jacinto College North Campus. Family and friends of Dr. Lehr attended the ceremony and expressed their appreciation that the new library was named in his honor, including his widow, Dovie Lehr, and daughters, Lynda Cobler and Holly Jones.
Students take to graduation stage to earn credentials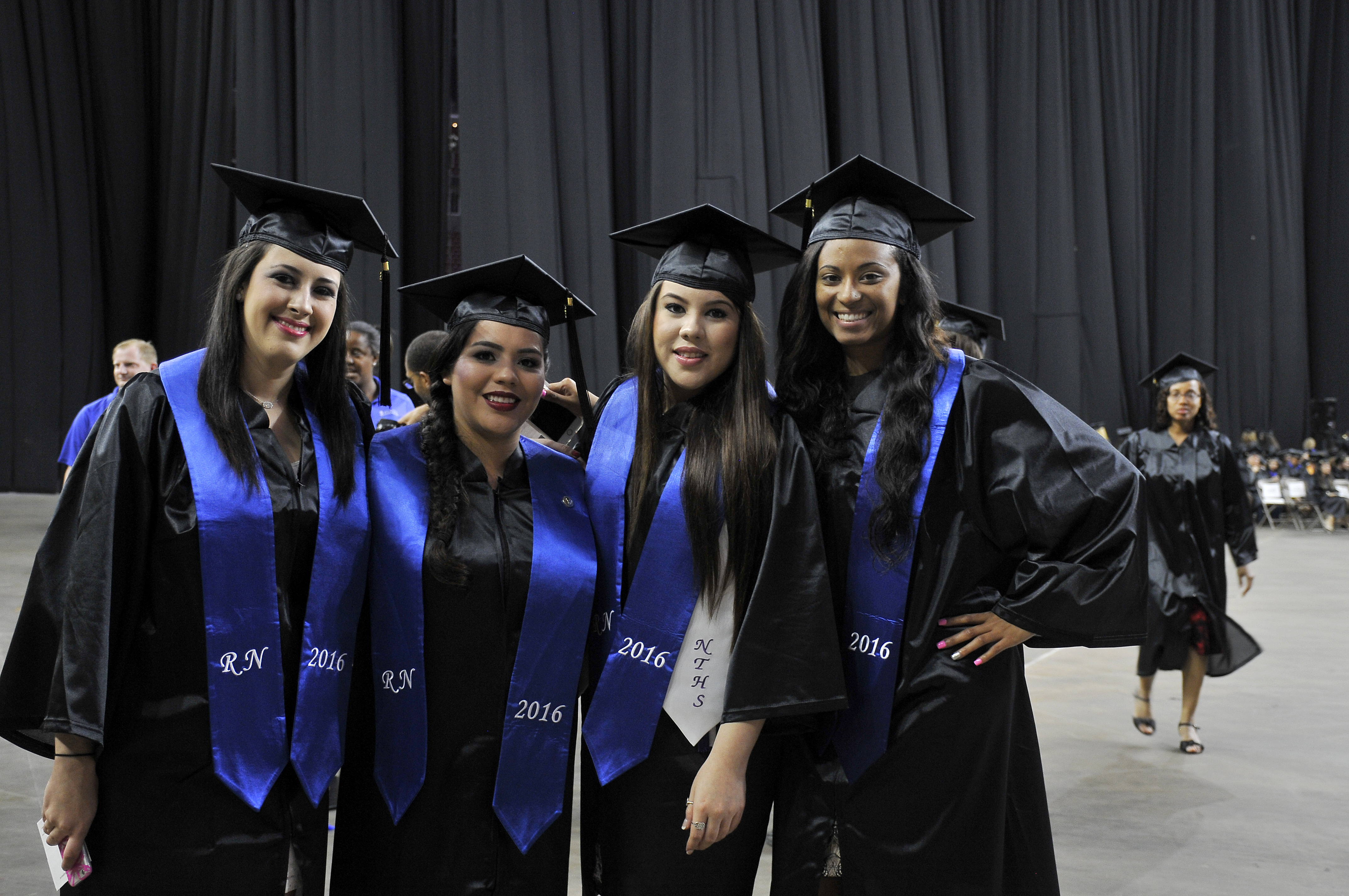 No amount of rain could stop those determined to walk across the stage to receive their San Jacinto College associate degrees and certificates during the Spring 2016 Commencement on May 14, 2016 at NRG Stadium. Mr. Ric Campo served as the College's commencement speaker. Campo is Chairman of the Houston Super Bowl Host Committee and Chairman of the Board and Chief Executive Officer of Camden Property Trust. He shared his thoughts and advice with the San Jacinto College graduates. This included creating relationships, never stop learning, take risks and show up early to interviews and to work. In each of the last three years more than 5,000 credentials were awarded to San Jacinto College students, including 6,156 last academic year.
Process technology program receives excellence award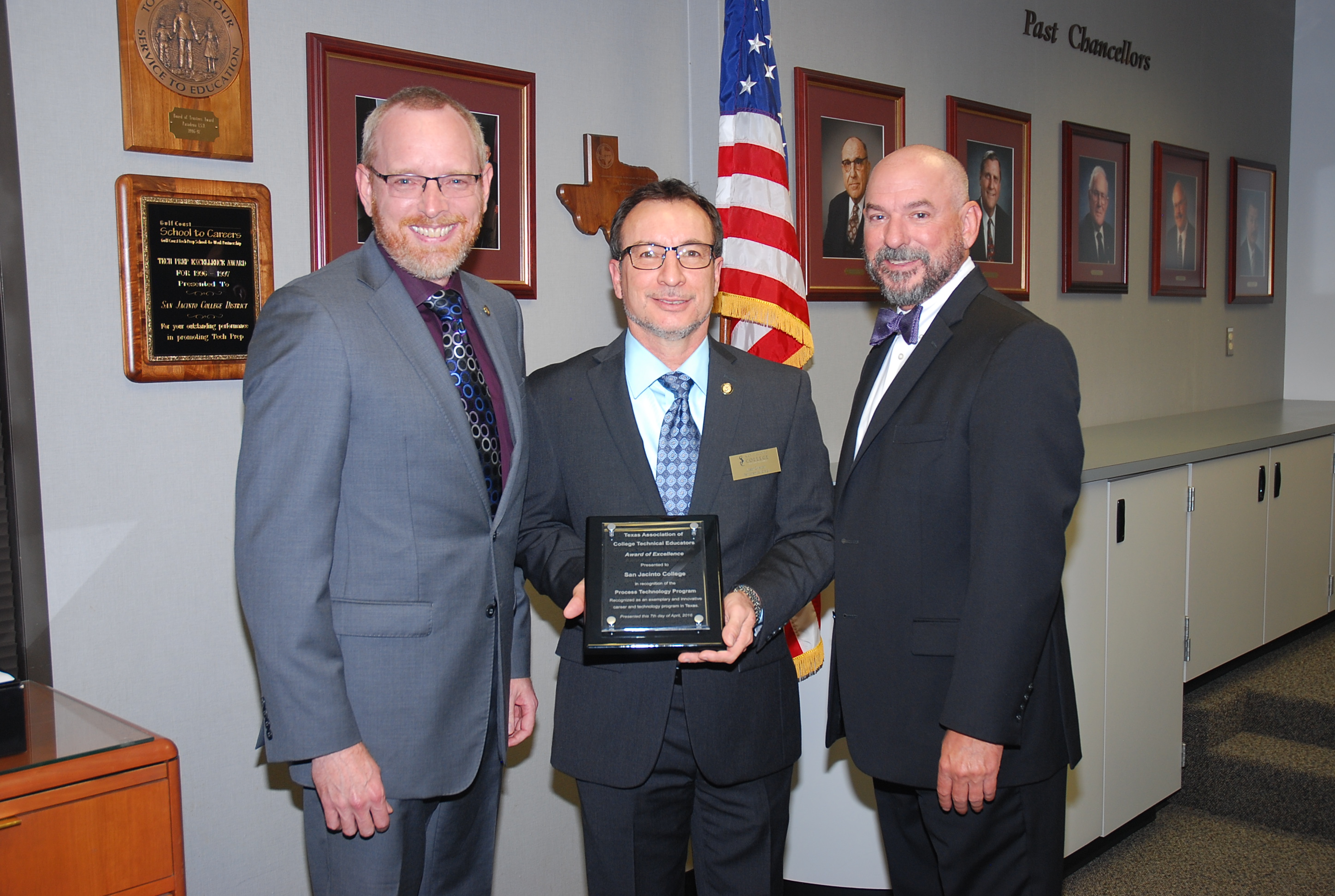 The San Jacinto College process technology program captured the first Award of Excellence by the Texas Association of College Technical Educators (TACTE). TACTE serves workforce education in Texas community and technical colleges. The program received the award based on its reputation for preparing process operators for jobs in the largest petrochemical manufacturing area in the United States. It is ranked second in the nation for graduates and enjoys a high job placement rate with many students obtaining internships resulting in full-time employment upon graduation. "This award belongs to everyone whose efforts helped us achieve this level of recognition," said Joseph Zwiercan, department chair of petrochemical/energy training programs at the College. "The TACTE Award of Excellence means our process technology program is recognized as an exemplary and innovative program in the state of Texas."