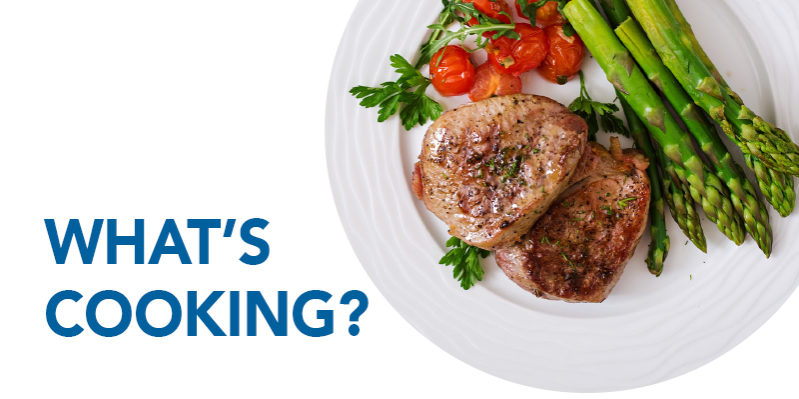 By Rob Vanya
It's an exciting time to be a chef in the greater Houston area because the local food scene is one of the most progressive in the country. The area is a collection of culinary neighborhoods that extends far beyond our roots in barbecue and Tex-Mex.
So says Tim Banks, a chef with vast experience who serves as culinary arts program director at San Jacinto College North Campus.
San Jacinto College operates complete culinary arts, pastry arts and restaurant management training programs to prepare students to excel in virtually every restaurant or food service field, such as executive chef and sous chef training, restaurant management, bakery operations, pastry arts, catering, hotel food service, etc.
The San Jacinto College Culinary Arts Chef Training, Pastry Arts and Restaurant Management programs are certified by the American Culinary Federation (ACF), one of the most prestigious honors that a culinary training program can obtain.
The College provides the highest level of instruction to give students the technical and social skills needed to enter and advance in careers in the ever-growing restaurant and hospitality industries. The ACF accreditation signifies that San Jacinto College adheres to high standards set by leading chefs and restaurant operators, and each graduate earns the official title of ACF Certified Culinarian.
The College's certificate and associate degree programs allow students to work as interns within the industry while building an education. Students receive basic training toward becoming cooks or apprentice chefs.
Training includes food and beverage composition and preparation, use and maintenance of equipment, and supervisory skills. If your ambitions are more specific, you can also choose to specialize as an assistant cook, baker or baker's helper, pastry arts specialist, or in basic cooking or specialty foods.
In addition to complete chef and pastry arts training, the College offers a restaurant management program that provides training for supervisory positions throughout the hospitality industry. Courses are structured to cover the various operations of restaurants, hotels, cafeterias, coffee shops, caterings, and other areas where management is necessary in the hospitality industry.
Students in the program can earn an associate of applied science degree or a certificate of technology in Restaurant Management. Also, a certificate of specialization can be obtained in assistant restaurant and food manager or food protection management.