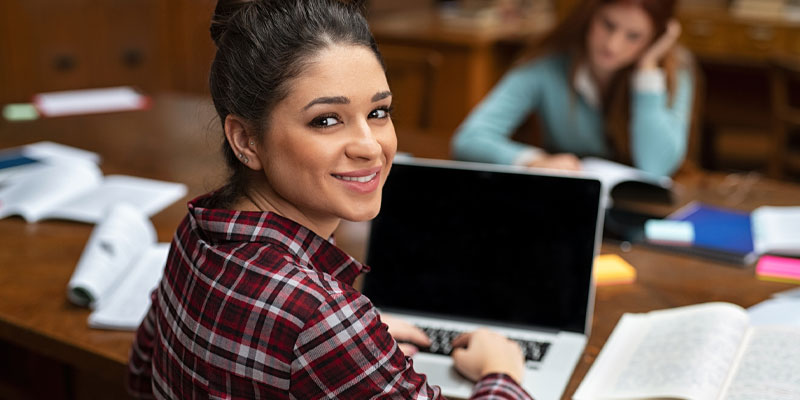 By Andrea Vasquez
Senior year of high school can be an emotional roller coaster, full of highs and lows. Azhia Alvarez worried if her dreams of going to college would be financially possible. Gustavo Almazan decided that he would join the military right after graduation so he could eventually pay for college. Tatyana Johnson had been applying to different universities but wasn't receiving the acceptance letters she'd hoped for. For each, the prospect of being college students was inching further away. That is until four words changed everything; Harris County Promise Program.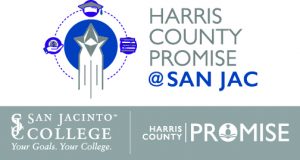 In partnership with San Jacinto College, Pasadena ISD, and Good Reason Houston, the Harris County Promise program was established to advance degree and certificate completion and to create a college-going culture among underrepresented high school students. High school graduates from Sam Rayburn High School, South Houston High School, and Dobie High School are eligible to receive up to three years of guaranteed tuition and additional assistance upon taking the Promise Pledge and becoming Harris County Promise Scholars. Other participating Houston-area school districts include Aldine ISD (Aldine Senior High School, Eisenhower High School, and Nimitz High School) and Alief ISD (Taylor High School) with partnerships with Lone Star College and Houston Community College respectively.
"Being a first-generation college student, Promise is allowing me to be the first person in my family to attend college," said Alvarez.
Dr. Allatia Harris, San Jacinto College vice chancellor of strategic initiatives, says that the Promise program allows students to realize that college is attainable for everyone.
"We wanted to reach deeper into these communities to give hope to all students to show them that college is an option," said Harris. "Education after high school is critical to their success in order to earn and provide for their families. The Promise program tells these students that they are all welcome and all eligible."
Here are the steps for current high school seniors who are interested in becoming Promise Scholars at San Jacinto College for the fall 2021 semester:
For more information about or completing the required steps for the Harris County Promise program at San Jacinto College, visit sanjac.edu/harris-county-promise-program or email San Jacinto College Promise Program Coordinator Chalen Rice at [email protected].