Curious about the sacred art of mandala making from Tibet? How about a jazz or classical music concert? What about catching a theatrical performance? Does attending a TED Talk guest speaker lecture pique your interest? Or maybe you'd rather stroll around a gallery full of new art exhibitions? All of these free and low-cost events and experiences are available at San Jacinto College and open to the general public.
San Jacinto College faculty and students often create performance or showcase opportunities to demonstrate the skills they've learned in their respective programs or just to entertain and invite conversations on the craft they've honed so well. The College hosts a number of events year-long, with something for everyone to enjoy.
As the holiday season approaches, the San Jacinto College fine arts department gets in full swing. The music department will host a variety of musical concerts ranging from jazz, classical guitar, piano and a special performance by the Pasadena Philharmonic Orchestra. The dance department never disappoints with their annual winter dance concert featuring choreography from students, dance faculty and guest artists. The holidays also mark the much anticipated annual theatre production of Santa's Christmas Magic: The Musical. Kids from 9 to 99 enjoy all of the fun Christmas musical numbers, and children can even visit with Santa during intermission.
Spring brings a variety of athletic events, educational STEM (science, technology, engineering, and math) events and community awareness events for great causes. Sports fans can enjoy the San Jacinto College baseball and softball teams' season home openers in early February. All home athletic games are free.
How does a free haircut sound? Each April the San Jacinto College South Campus cosmetology department hosts its annual "Wigs for Kids" event, offering free haircuts to participants able to donate at least 12 inches of hair. The hair is donated to the Wigs for Kids organization which creates custom-made hair replacements for children who have lost their hair due to chemotherapy, radiation therapy, Alopecia, Trichotillomania and other medical issues.
The College's laboratory technology program also hosts its annual "Be The Match" bone marrow donor registration drive in April. Students and community members between the ages of 18-44 who wish to join the registry will be asked to give a swap of cheek cells to be tissue-typed. Once on the registry, donors will not donate bone marrow until they are matched with a patient.
April also brings space exploration to children of all ages and their families at the annual NASA Space Science Day Community Night. This free, family-friendly event boasts numerous activities and exhibits from NASA-Johnson Space Center and San Jacinto College science faculty including examining moon rock and meteorite samples, building hovercrafts, Oreo Cookie moon phases, virtual Mars Rover landing, a planetarium, and trying on a NASA space suit.
For more information on San Jacinto College's free and low-cost events, visit sanjac.edu/calendar.
Sidebar:
Upcoming San Jacinto College events:
Event                                                                   Date                  Time                                       Location                       Admission
Orpheus concert                                              Nov. 17              7 p.m.                                     Central Campus        Free
Evolve winter dance concert                        Nov. 18-19         TBD                                         South Campus          TBD
An Evening of Guitar                                       Nov. 29             7 p.m.                                      Central Campus       Free
Santa's Christmas Magic: The Musical     Dec. 1-11            7:30 p.m./2:30 matinees    Central Campus      $10
Piano recital                                                      Dec. 1               7 p.m.                                        Central Campus      Free
Fine Arts Friday Free concert                        Dec. 2               12 p.m.                                      North Campus         Free
Pasadena Philharmonic                                 Dec. 4                3 p.m.                                       Central Campus     Free
Blood drive                                                        Jan. 26              10:30 a.m.                                 North Campus        NA
Pasadena ISD science fair                            Jan. 27               TBD                                             Central Campus     NA
Article photos: (make into a collage)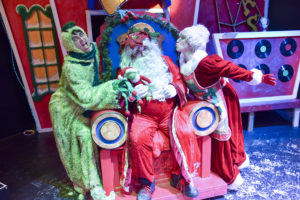 Santa's Christmas Magic: The Musical
Photo credit: Rob Vanya, San Jacinto College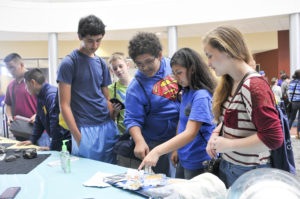 NASA Space Science Day
Photo credit: Andrea Vasquez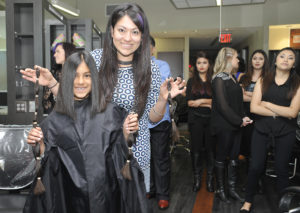 Wigs for Kids
Photo credit: Andrea Vasquez, San Jacinto College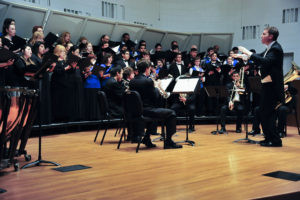 Music concert
Photo credit: Rob Vanya, San Jacinto College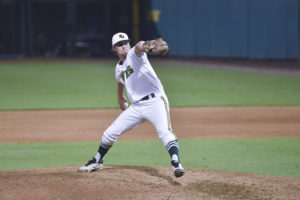 Baseball
Photo credit: Rob Vanya, San Jacinto College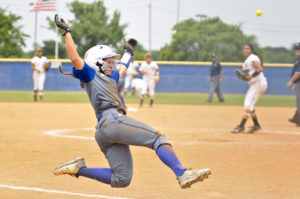 Softball
Photo credit: Andrea Vasquez, San Jacinto College
Cover Photo: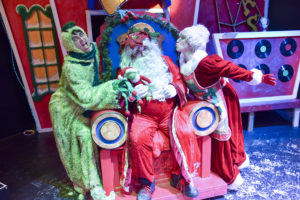 TOC Photo: