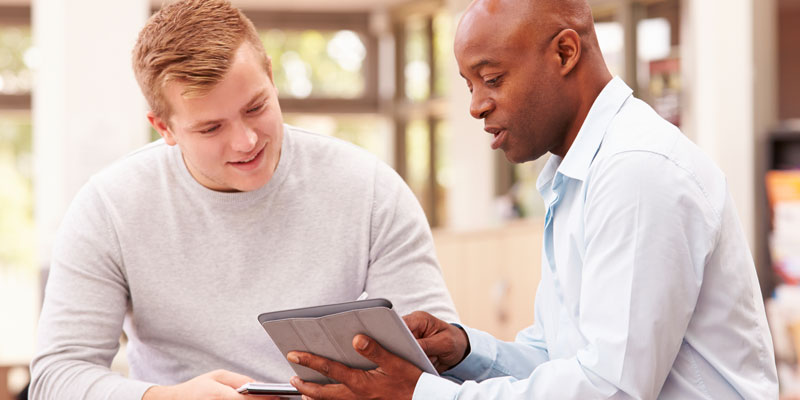 STUDENT SUPPORT
Accessibility Services – Accommodations may be available to students with a documented disability. Apply for accommodations at sanjac.edu/accessibility.
Café Meal Assistance Program – This program allows students to purchase meals up to $8 at any campus café location. Go to sanjac.edu/engage for more information.
Career Services – Explore your career options and get help with résumés, interviewing skills, job searches, and career assessments. Visit sanjac.edu/career-services for more information.
Coat Closet – Students needing cold weather apparel may receive jackets and sweaters by completing the request form at sanjac.edu/engage or visit any Student Engagement and Activities office.
Educational Planning – Receive guidance on degree/certificate requirements to ensure you are taking the right classes for your major. See an educational planner/advisor to review your educational plan. Visit sanjac.edu/educational-planning.
Financial Aid – Resources are available to help students with tuition and expenses. See a campus financial aid advisor for information on applying for financial aid. Visit sanjac.edu/financial-aid.
Food Market – The Food Market is a partnership with Houston Food Bank, allowing students to self-select perishable and non-perishable items weekly throughout the semester. For more information, visit sanjac.edu/food-market.
International Student Services – If you are an international student with an F-1 visa, you can receive immigration advising and social/cultural adjustment assistance. Visit sanjac.edu/international-students.
Personal Counseling – Short-term counseling is available for any student who is experiencing challenges with school, home, family, work, or relationships, as well as any crisis situations. Visit sanjac.edu/mental-health-resources for more information.
Student Engagement and Activities – There are a wide variety of opportunities for students to get involved on campus. Visit sanjac.edu/engage to learn about athletics, rec sports, student clubs, performing arts, and more.
Testing Center – The campus testing centers administer, report, and store confidential student assessment (testing) records. Visit sanjac.edu/testing.
Veteran Services – The men, women, and families of those who have honorably served our country may receive assistance with educational planning, priority enrollment, certifying veteran education benefits, and other veteran resources. Visit sanjac.edu/veterans.
SCHOLARSHIPS AND FINANCIAL ASSISTANCE
Scholarships – The San Jacinto College Foundation awards scholarships each fall and spring semester. Visit sjcd.academicworks.com for information on completing the general scholarship application.
Foster Care Liaisons – Foster care liaisons are in the financial aid and educational planning, counseling, and completion (EPCC) offices. For more information, email [email protected].
Carl Perkins Childcare Grant – Students pursuing an associate of applied technology or occupational certificate may be eligible for childcare assistance. For information, email [email protected].
San Jacinto College and Workforce Solutions – San Jacinto College partners with Workforce Solutions to provide childcare assistance to eligible students. Visit a campus financial aid office for information or email [email protected].
LEARNING LABS /TUTORING
Student Success Centers offer free peer tutoring in a variety of subjects.
Math tutors provide assistance with math classes. Calculators, textbooks, and video resources are available for checkout.
Writing tutors offer assistance with writing assignments and identifying repeated grammar errors. Computers are also available for student use.
Online tutors are available. Students can schedule an appointment online through TutorTrac at sjctutortrac.sanjac.edu.
Central Campus
8060 Spencer Highway
Pasadena, Texas 77505
North Campus
5800 Uvalde Road
Houston, Texas 77049
South Campus
13735 Beamer Road
Houston, Texas 77089
Maritime Campus
3700 Old Hwy. 146
La Porte, Texas 77571
Generation Park Campus
13455 Lockwood Rd.
Houston, Texas 77044
281-998-6150 | sanjac.edu
The San Jacinto College District is committed to equal opportunity for all students, employees, and applicants without regard to race, creed, color, national origin, citizenship status, age, disability, pregnancy, religion, gender, sexual orientation, gender expression or identity, genetic information, marital status, or veteran status in accordance with applicable federal and state laws. The following College official has been designated to handle inquiries regarding the College's non-discrimination policies: Vice Chancellor of Human Resources, 4624 Fairmont Pkwy., Pasadena, TX 77504; 281-991-2659; [email protected].