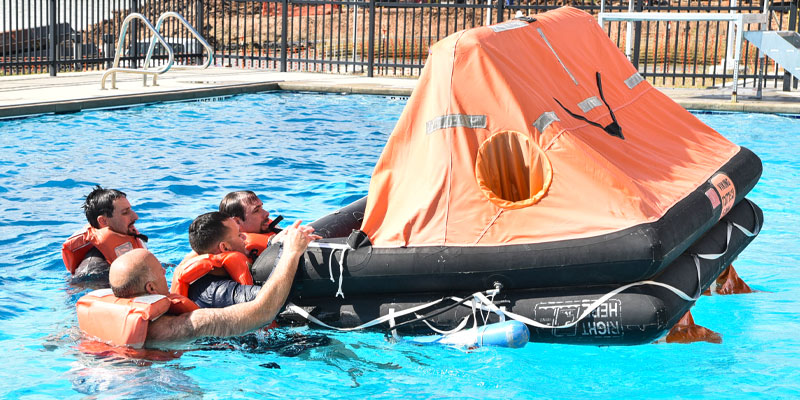 San Jacinto College, Capital IDEA Houston team up to train mariners
San Jacinto College and Capital IDEA Houston are co-recipients of a Port Houston grant to train future maritime workers.
The goal of the grant is to train 25 individuals in maritime logistics. Eligible students will take three courses and after successful completion are prepared for an entry-level training position alongside a seasoned mariner to learn vessel and company policies and procedures.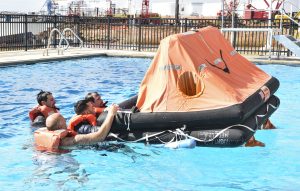 The three courses included in the free training are Tanker Man, Basic Training (first aid, CPR, basic firefighting, personal survival techniques, personal safety, and social responsibilities), and Vessel Personnel Designated Security Duties. To qualify for the free training, individuals must reside in the Greater Houston area, be 18 or older, be a U.S. citizen, have a high school diploma or GED, be at or below 200 percent of Federal Poverty Guidelines, have access to transportation, meet the minimum qualifications to obtain a TWIC card, and have a commitment to completing the program.
Interested students should begin the application process online at: https://bit.ly/3b5i9I6. For more information about the grant, visit www.capitalideahouston.org/sanjac or call 281-459-5483.
LyondellBasell unveils glass lab at San Jacinto College CPET
LyondellBasell unveiled a world-class glass distillation lab at the LyondellBasell Center for Petrochemical, Energy, & Technology (CPET) at San Jacinto College on Friday, March 5.
"This training facility truly is unequaled in the state and in the country," said Dr. Brenda Hellyer, San Jacinto College Chancellor. "The way that we work and partner with the industries that are a part of our community like LyondellBasell is important to the success of our students and to the success of the petrochemical industry."
San Jacinto College's partnership with LyondellBasell goes back many years–from developing of CPET and its curriculum to supplying volunteers to serve on steering committees and beyond.
"For years, the challenge has been in developing the workforce of the future," said Michael VanDerSnick, senior vice president of Americas Manufacturing, LyondellBasell. "A partnership between higher education and industry was the solution, and the glass lab truly is the centerpiece of that partnership."
The LyondellBasell glass distillation lab is a scaled model distillation plant which shows the chemical and physical processes that take place within a chemical plant. The plant is designed to be a hands-on training tool for the next generation of operators, teaching process technology and instrumentation.
What differentiates LyondellBasell's glass distillation lab from others is that the model incorporates the mechanics of an entire distillation facility, while other process technology programs have single pieces of distillation equipment as a teaching tool. A key benefit of the glass lab is its transparency. Students will view vaporization, heat transfer, and condensation that is involved in the distillation process.
"There is nothing like this lab anywhere else in the world," said Jim Griffin, associate vice chancellor, senior vice president, CPET. "Our students will have the opportunity here to learn hands-on using innovative technology in a one-of-a-kind facility."