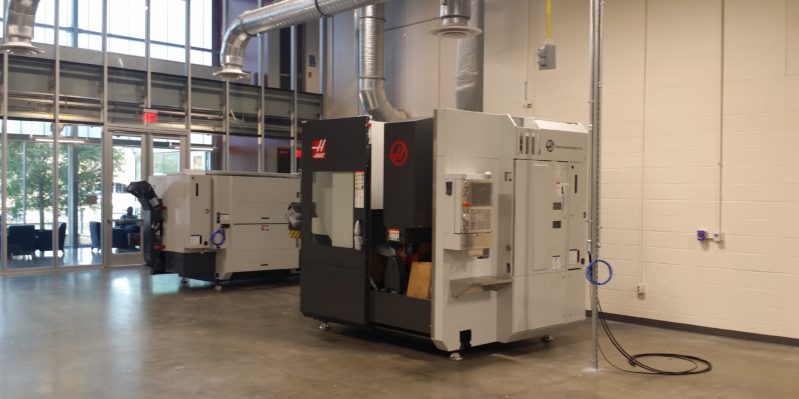 Technology is ever-changing, and San Jacinto College aims to train students in advanced manufacturing to place them one step ahead in industry.
The College offers advanced manufacturing courses in computer numeric control (CNC), robotics, 3D printing and programmable logic controller (PLC ). What's even better is that the new Center for Industrial Technology at the North Campus is home to much of the training with equipment that includes the Haas CNC 5-axis Vertical Machining Center and a Haas CNC Horizontal Dual Spindle Lathe. Additional equipment includes Fanuc robots, Siemens PLCs, a Stratasys 3D printer, and two Makerbot 3D printers.
"Our industry partners look to hire our students as they finished their course and lab work because they know they've been through the training that ensures proficiency in advanced manufacturing," said Jerelyn Hughes-Glenn, San Jacinto College director of computers/IT training.
San Jacinto College CNC training is designed to introduce students to computerized shaping and cutting of material. PLC introduces students to digital computers that are used in every industry to automate an electromechanical process such as medical machines monitoring, factory assembly lines, machining, packaging, material handling, controlling light fixtures, pumps, valves, horns, alarms, switches and more.
Hughes-Glenn said new intermediate level courses will be introduced by 2018, and grant funding is available through the Ready to Work grant for those who meet eligibility requirements.
For more information about advanced manufacturing training, visit http://www.sanjac.edu/continuing-professional-development.