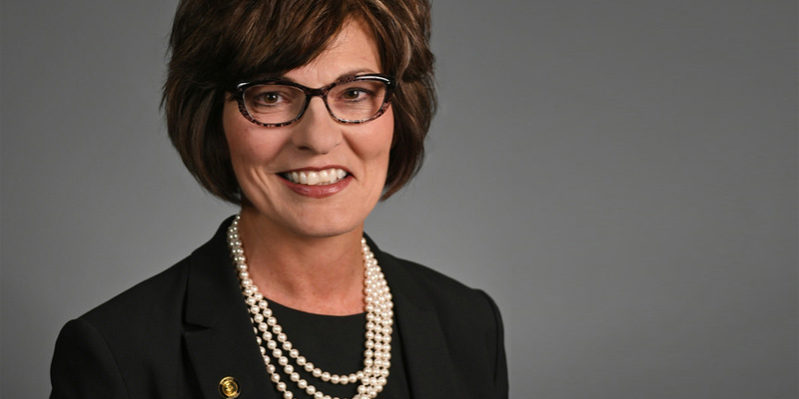 In November 2017, Texas Lt. Governor Dan Patrick announced the appointment of San Jacinto College Chancellor Dr. Brenda Hellyer to the Pathways in Technology Early College High School (P-TECH) Advisory Council.
The council, made up of statewide education and industry leaders, will "work to expand partnerships between school districts, higher education institutions and business employers," according to a statement released by the Lt. Governor's office following the appointments. The council will provide recommendations to the commissioner of education regarding the establishment and administration of the P-TECH program and the criteria for a campus' designation as a P-TECH school.
"I am honored to have been selected to serve alongside innovative leaders from throughout Texas as we collaborate on statewide initiatives that help meet the workforce needs of the state while ensuring that students are prepared with the skills they need for high-demand jobs," said Hellyer.
This P-TECH program was formed through legislation created during the Texas 85th Legislative Session as introduced by Senator Larry Taylor in SB 22. "I see this program as a way to help students get into careers while obtaining a high school diploma, an associate degree, and work experience through internships," said Taylor. "I am delighted that Chancellor Hellyer has been appointed to the Advisory Council representing our region."
Others selected to serve on the P-TECH Advisory Council include Dr. Keith Bryant, Superintendent, Lubbock-Cooper Independent School District; Mario Lozoya, Director of Government Relations, External Affairs Department, Toyota Motor Manufacturing Texas, Inc.; and Alicia Dover, Executive Director, Plumbing-Heating-Cooling Contractors of Texas.
"Even before I served as chairman of the Texas Senate Education Committee, I have focused on helping public schools prepare our students for the workforce. P-TECH complements my efforts to establish multiple endorsements, or programs of study, for students to pursue in high school," said Patrick.