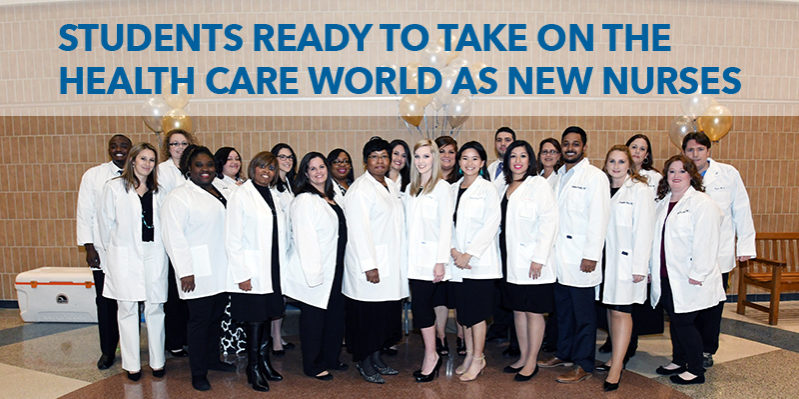 Each semester, a new group of San Jacinto College nursing students graduate, ready to make their mark in health care.
Many of them plan to transfer to universities and pursue their Bachelor of Science in Nursing (BSN), while others many plan to enter the workforce at surrounding hospitals and clinics. Liza Gonzalez gained valuable experience at seven clinical sites over the course of her two years in the San Jacinto College Associate Degree Nursing program. At one of the sites, she watched the birth of a baby and is now considering working as a nurse in obstetrics and gynecology. Gonzalez was a part of approximately 167 San Jacinto College nursing students to receive their associate degrees in nursing in the fall of 2016.
"At first, I was studying to become a teacher but I really found my niche in nursing," said Gonzalez. "I plan to work as a nurse while getting my BSN online."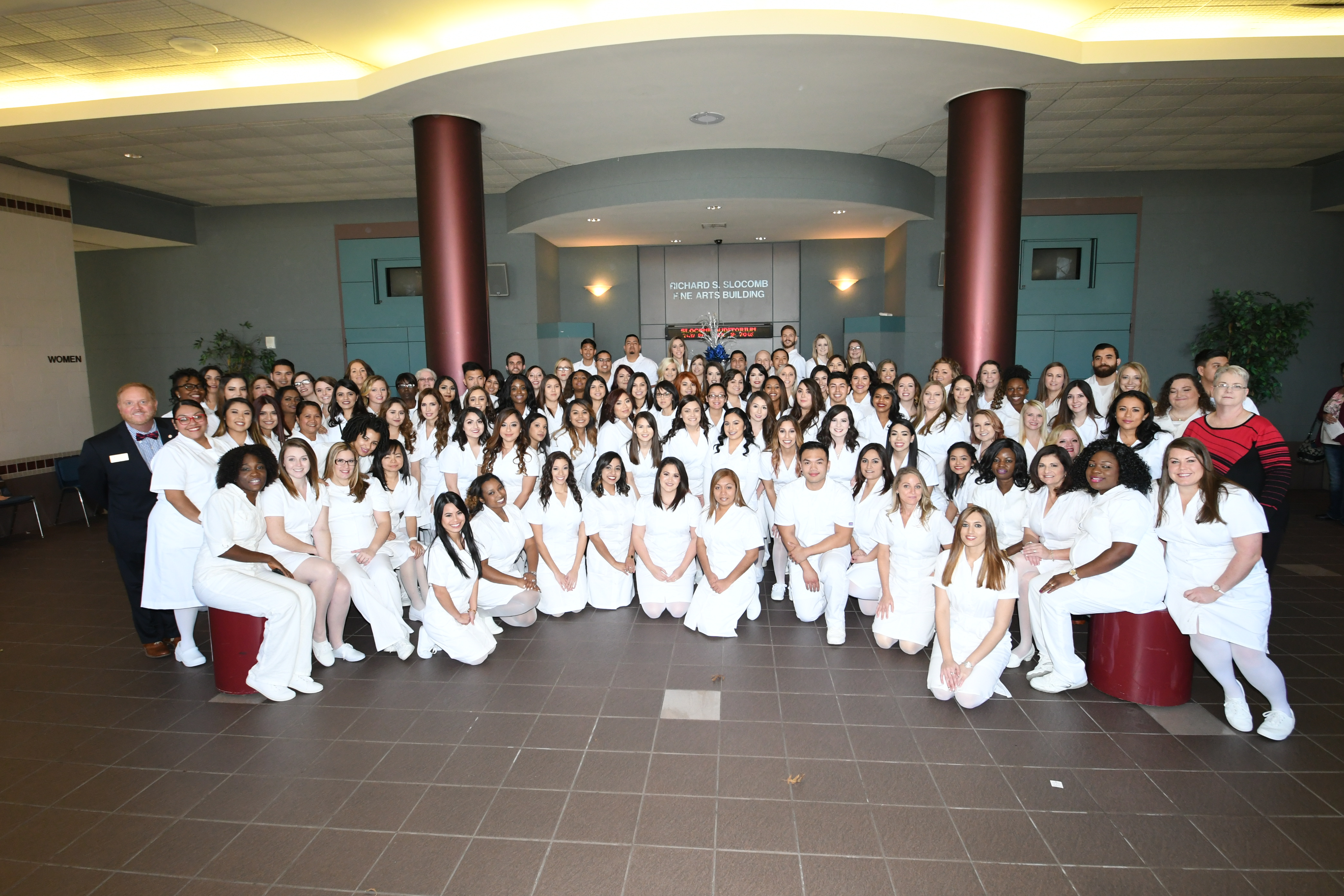 Spencer Minor worked as a special education teacher and case manager for eight years after earning his bachelor's degree from Stephen F. Austin State University. While he enjoyed the teaching profession, Minor said he found his calling in nursing and enrolled in the College's LVN/Paramedic to ADN Transition program. LVN stands for Licensed Vocational Nursing. He is now able to work as a registered nurse for his current employer, Harris County Psychiatric Center.
"I wanted a career change because I really wanted to work in psychiatric nursing," said Minor, who plans to pursue his BSN in the near future. "Going through the ADN program at San Jacinto College was tough; the nursing field is tough but it is all worth it."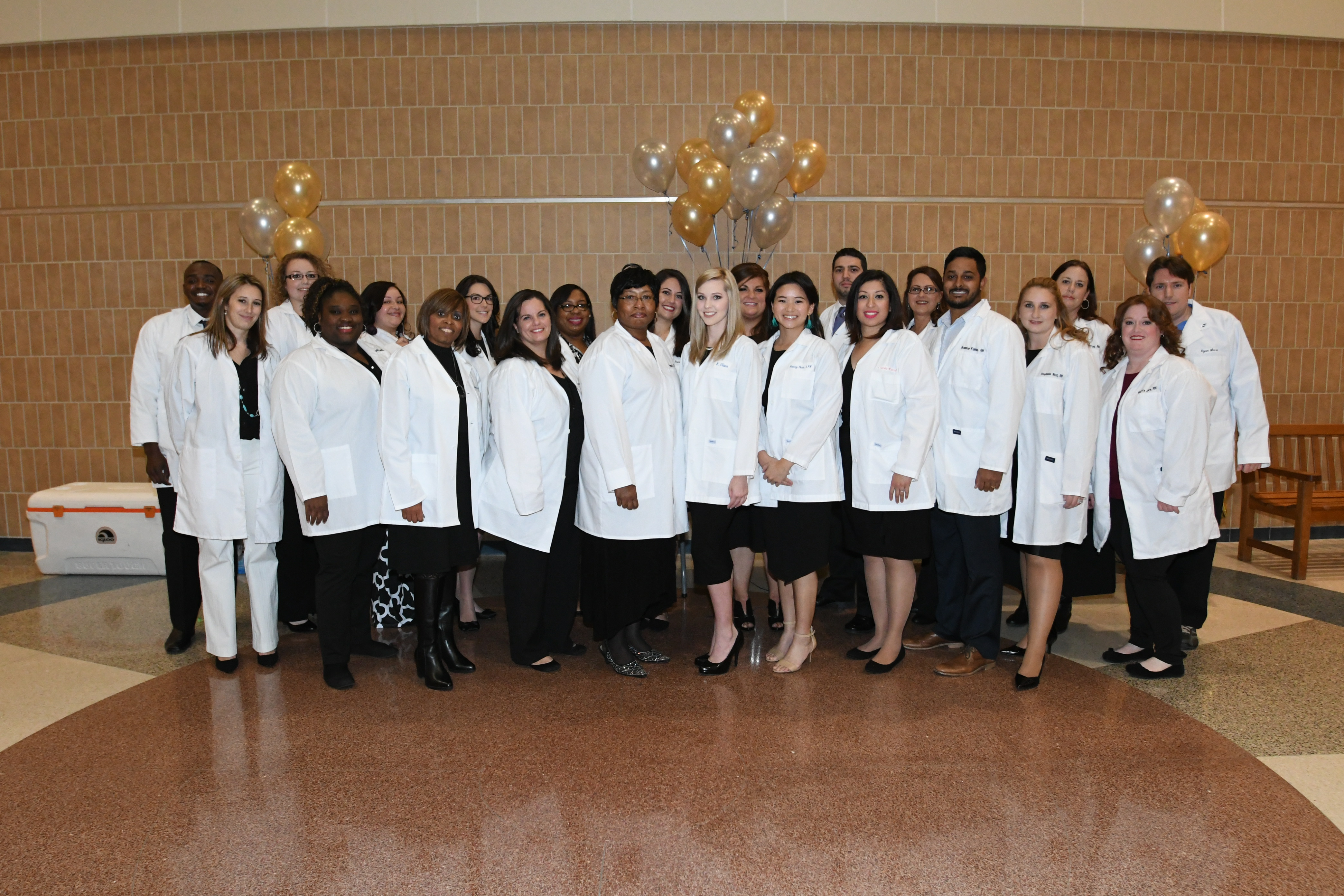 San Jacinto College offers ADN programs at the Central and North Campuses and an LVN/Paramedic to ADN Transition program at the South Campus. The College also offers LVN and Certified Nursing Assistant (CNA) programs.
For more information, visit sanjac.edu/career/nursing.
– Jeannie Peng Mansyur