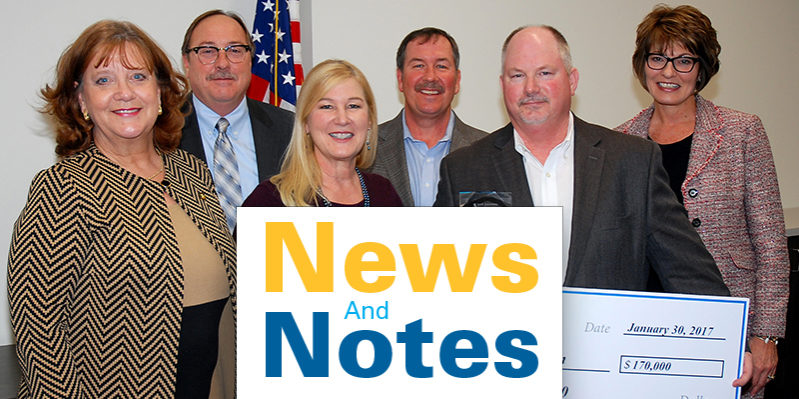 Garcia selected as Piper nominee
Dr. Rachel Garcia once defied the odds to find success in her science career, and she accepts the challenge to help others do so as well. Her willingness to help others is one reason she is this year's San Jacinto College Minnie Stevens Piper nominee and Faculty Excellence Award recipient. "I vividly recall my experiences in college where I had to navigate my path on my own," said Garcia. "Many students attend college part time due to family and work obligations. I share with them my story, and I personally accept the challenge of removing all looks of defeat in the classroom whenever I am discussing a difficult topic. I have been in their shoes and encourage them to never give up." Read more at sanjac.edu/rachel-garcia.
EHCMA donates $170,000 for student scholarships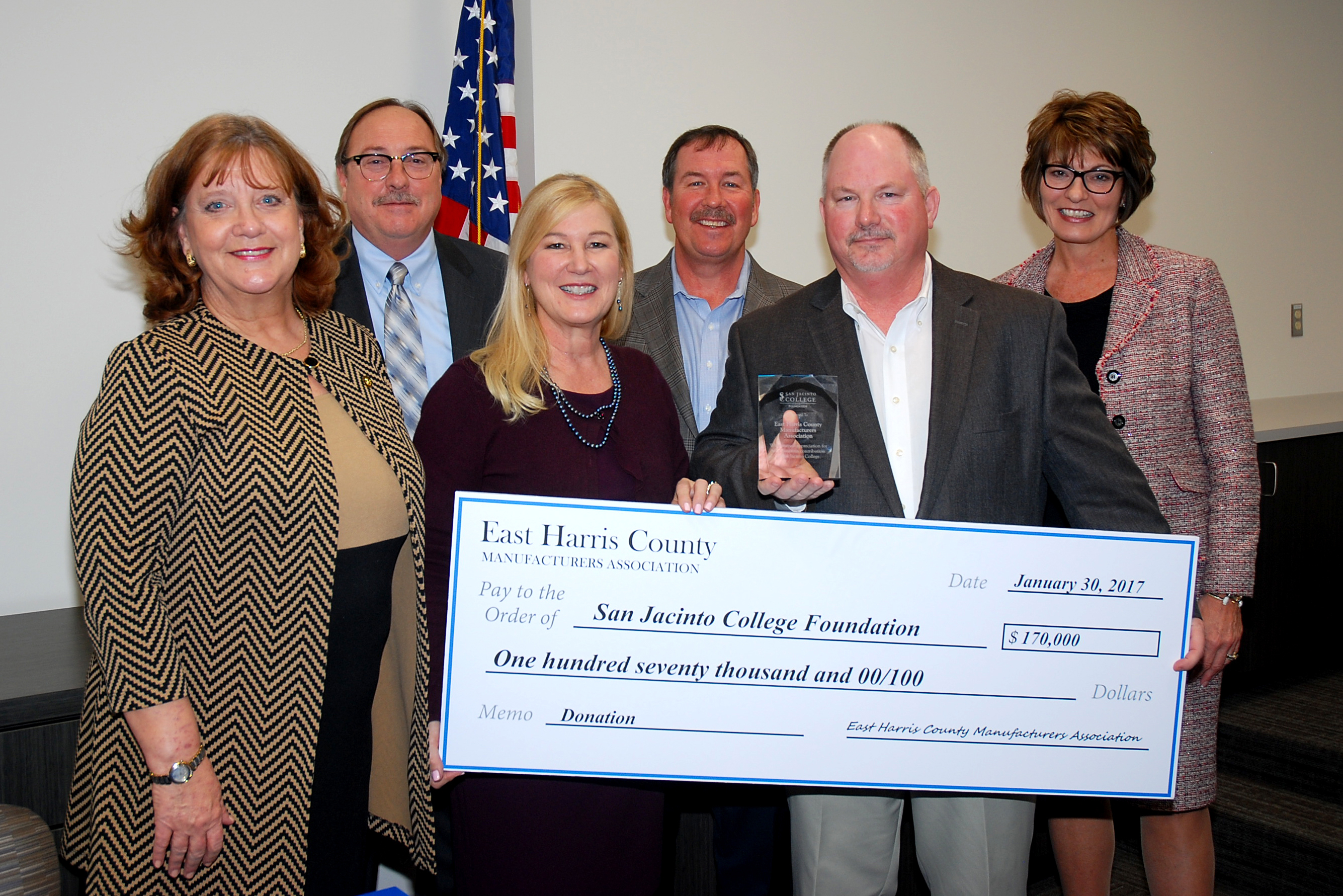 The East Harris County Manufacturers Association (EHCMA) donated $170,000 from its annual golf tournament to the San Jacinto College Foundation in support of student scholarships. The presentation was made at the January San Jacinto College Board of Trustees meeting. Proceeds from the EHCMA Workforce Development Golf Tournament will benefit students studying in programs that support the manufacturing industry in East Harris County. In all, EHCMA raised more than $500,000 for students at San Jacinto College, Houston Community College and Lee College this year; and has donated nearly $1 million in support of student scholarships in the tournament's three-year history.
College named one of top 5 in the nation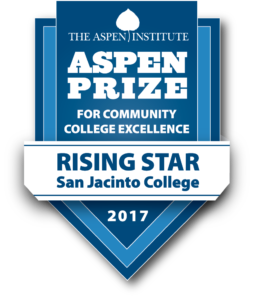 The Aspen Institute for Community College Excellence has named San Jacinto College one of the top 5 community colleges in the nation, awarding the College a Rising Star award. The announcement was made on March 14 at a luncheon in Washington, D.C. "I am honored and humbled to accept this Rising Star award on behalf of the entire San Jacinto College community," said Chancellor Dr. Brenda Hellyer. "This award is for our students. They are the focus of our work and our efforts. We want them to achieve their goals and we want to eliminate barriers that could impede their success. This recognition as one of the top five community colleges in the nation is proof that we are accomplishing those efforts." Launched in 2011, a $1 million Aspen Prize is awarded every two years to a community college achieving high marks in student learning, certificate and degree completion, employment and earnings for graduates, and access and success for minority and low-income students. From the more than 1,100 community colleges nationwide, San Jacinto College was first selected among the top 150 last spring. A selection committee then narrowed down those institutions to the top 10, and named the Aspen Prize winner, two Finalists with Distinction and two Rising Star recipients. Read more at sanjac.edu/aspen-2017.