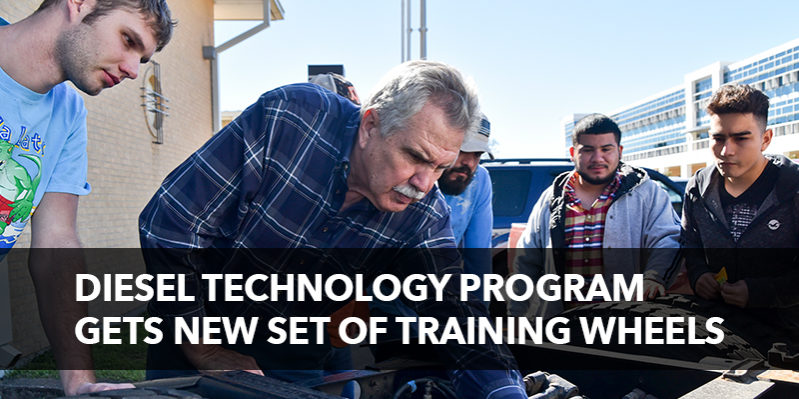 The San Jacinto College diesel technology program has trained countless students who seek positions in various industries that depend on the operation and maintenance of diesel engines.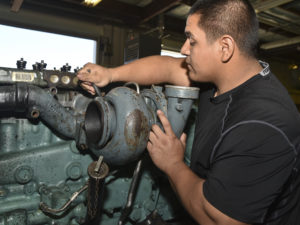 Recently, the diesel technology program received quite an equipment upgrade with the purchase of a 2012 Navistar Prostar truck from International Trucks of Houston. The purchase was made possible from Perkins Grant funding. Although students do most of their training on a 1989 Peterbilt, the new Prostar truck will allow students to learn how to troubleshoot advanced electrical issues that many diesel engine industry professionals encounter.
"This is our first truck with separate electronic control modules for the engine, cab features and an anti-lock brake system," said San Jacinto College diesel technology instructor David Engel. "A technician needing to diagnose a cab lighting or air conditioning problem would have to know to access the body control module. Diagnosing the cause of a 'Check Engine' requires accessing the engine control module, and likewise, an anti-lock brake (ABS) issue would have to be assessed through the Bendix ABS control module."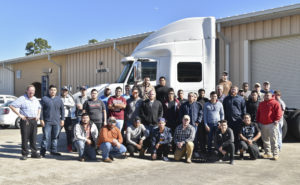 Engel also added that the addition of the Prostar truck means that students can learn how to access control module information directly from the cab diagnostic link connector, which mirrors the work they will often do in the field. "Because this new truck operates on more complicated inputs than our older truck, these features will allow students to become proficient in entry-level skills, such as how to diagnose a truck light circuit failure in addition to learning how to assess and repair difficult electrical and mechanical issues."
For more information on the diesel technology program, visit sanjac.edu/career/diesel-technology.
– Andrea Vasquez