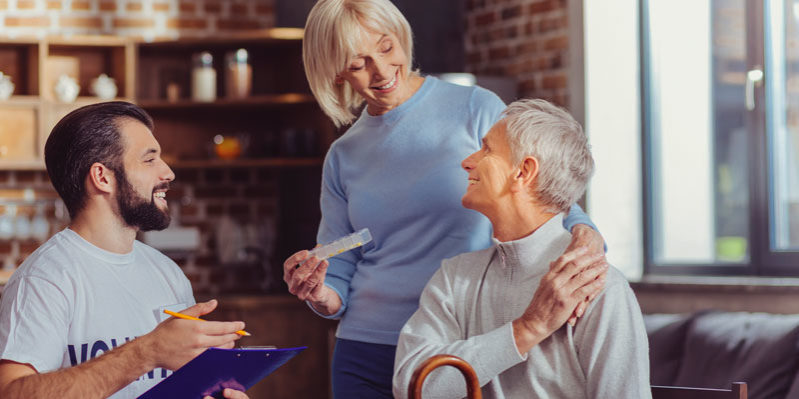 By Andrea Vasquez
Finding a pathway into the education and health care industries can be tricky. There are so many areas to choose from, and finding the right training option can seem overwhelming. San Jacinto College's Continuing and Professional Development (CPD) division has two new certification options that will help make those choices easier.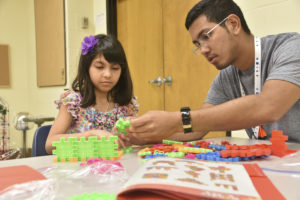 Two new certifications that CPD will offer are the educational aide and community health worker certifications. Created in collaboration with the CPD education and the College's childhood development departments, and funded by CPD's Adult Education and Literacy grant, the educational aide certification enables students to gain entry-level employment at local independent school districts as paraprofessionals (educational aides). The curriculum meets all the requirements of the No Child Left Behind Act and Every Student Succeeds Act, and prepares students to take the ParaPro Assessment as the final step to obtaining the certification.
"The educational aid certificate combines face-to-face classroom instruction, online learning, as well as observational hours, making it a great first step into an educational/teaching pathway," said Abijah Kratochvil, San Jacinto College CPD director of education and life long learning. "The College's child development program collaborated with us to develop the curriculum so that once certified, students can receive Credit for Prior Learning toward an occupational certificate and an Associate of Applied Science in early childhood education. This means that in one semester, a student can receive their educational aide certification, a Child Development Associate (CDA) credential, graduate with an occupational certificate from the college, and be certified to teach or assist in teaching children from birth through 12th grade."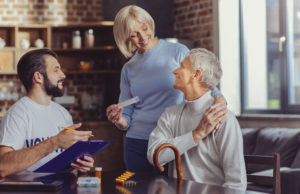 In addition to this new educational certification, CPD is also offering a new community health worker certification. Houston is celebrated as one of the most diverse cities in the country, so it's no surprise that more than 145 languages are spoken in the city alone. With that comes the health care needs of 4.8 million patients visiting the more than 85 Houston area hospitals each year, in which there are bound to be language and cultural barriers when it comes to stressful medical situations.
"A community health worker is a liaison that provides cultural mediation between health care, social services, and the community," added Kratochvil. "They also have a close understanding of the ethnicity, language, socio-economic status, and life experiences of the communities they serve. The only prerequisites are that students must be at least 18 years of age and a Texas resident. This makes it a perfect certification for people who are working on their high school equivalency (GED) if they do not have a high school diploma. Students undergo 160 hours of training in eight core competencies: communication, interpersonal service coordination, capacity-building, advocacy, teaching, organizational skills, and knowledge based on specific health issues." 
For more information on the educational aide and community health worker certifications, contact [email protected].