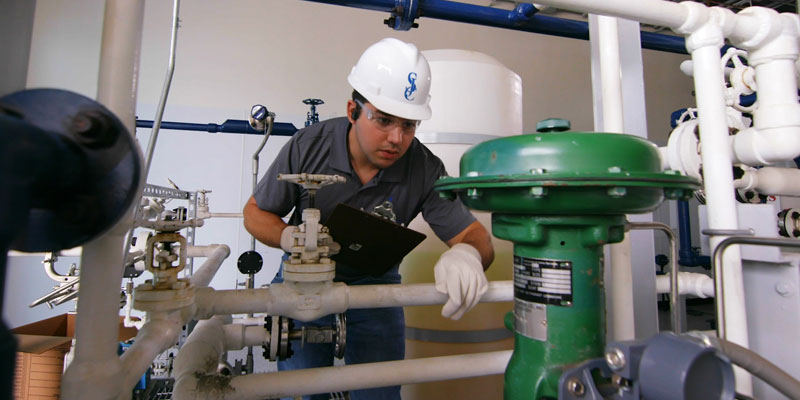 By Andrea Vasquez
The Aspen Institute College Excellence Program and the Siemens Foundation have awarded San Jacinto College with the Excellence and Equity in Community College STEM Award for the College's associate degree nursing and process technology programs.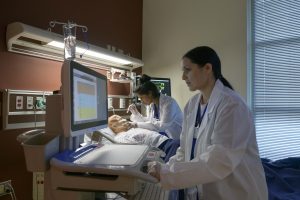 Eight winning programs from seven community colleges across the country are receiving this award for providing outstanding preparation for high-demand jobs in advanced manufacturing, energy, health care, and information technology. Additionally, these community college programs are also being nationally recognized for their intentional outreach and support of diverse populations that typically are underrepresented in science, technology, engineering, and math (STEM) careers. San Jacinto College is the only institution to receive the award for two programs.
Each winning program will receive $50,000, with half of the funds allocated for program development and the other half allocated as scholarships for outstanding students, known as Siemens Technical Scholars.
"San Jacinto College uses a holistic approach for equity in access and success to ensure that all students have an opportunity to earn a higher education credential," said Chancellor Dr. Brenda Hellyer. "We are incredibly thankful and grateful to the Aspen Institute and the Siemens Foundation for this award and for recognizing San Jacinto College faculty and staff for the important work they do every day to ensure our students succeed."
RN-to-BSN Pathway
For more than 50 years, the college's associate degree nursing program has been vital to the Gulf Coast health care workforce.
The college's nursing program has provided a successful pathway for students, beginning with the Certified Nurse Aid (CNA), licensed vocational nursing (LVN), licensed vocational nursing to registered nurse (LVN to RN), and the associate degree nursing (ADN) program. Entry-level wages for registered nurses in the Gulf Coast region in 2018 was $63,107, whereas experienced registered nurses averaged $88,313.
Recently, the college added a Bachelor of Science in Nursing (BSN) program, whose inaugural cohort began in fall 2020. Tailored to the working RN, the BSN program includes small class sizes, safely conducted face-to-face and online learning opportunities, and the same flat tuition costs as general education courses. BSN students also have the same financial aid and educational resources as traditional students.
Process technology program
Located in the heart of the Texas Gulf Coast petrochemical manufacturing region with 123 refineries and petrochemical plants within a 13-mile radius, San Jacinto College is the industry's primary workforce education partner.
With the addition of the LyondellBasell Center for Petrochemical, Energy, & Technology (CPET) at its Central Campus, the Associate of Applied Science (AAS) in process technology program prepares students to become plant operators by teaching them how to read piping and instrumentation diagrams, identify and troubleshoot equipment, operate simulators, and run the glycol distillation unit. Graduates find employment in chemical plants, refineries, wastewater treatment plants, pharmaceutical plants, canneries, and more, with entry-level operators averaging $60,000 annually.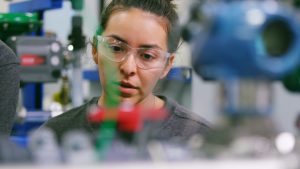 The program has also increased outreach efforts to high school and college-age Hispanic and African American students through partnerships with the Economic Alliance-Houston Port Region and the East Harris County Manufacturing Association (EHCMA). EHCMA has also funded more than $500,000 in scholarships. The process technology program also continues to expand its female student enrollment and offers two annual outreach events; Women in Industry and Date with Destiny student conferences, which focus on women in petrochemical and industrial construction. 
For more information on San Jacinto College's nursing and process technology programs, visit sanjac.edu/nursing and sanjac.edu/cpet.