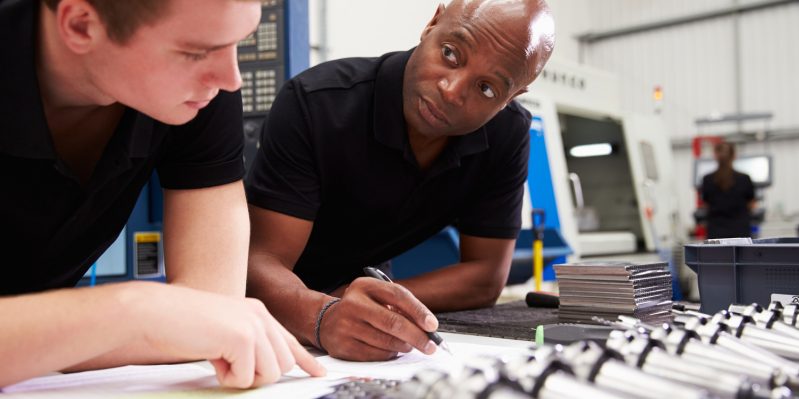 By Melissa Trevizo
The San Jacinto College EDGE Center, located at the Houston Spaceport at Ellington Airport,  offers aerospace training and a pathway to careers in the aerospace industry under instructors who work are at the top of their fields.
"We are partnering with companies like Intuitive Machines to offer our students the very best, up-to-date knowledge about the aerospace industry," said Dr. Janis Fowler, director of the College's aerospace education and workforce department. "Students have the opportunity to work on projects side by side with professionals who are working on NASA-level projects."
The certificate-based programs are open to anyone who is interested, whether they are recent high school graduates or have spent decades in the workforce, said Dr. Fowler.
San Jacinto College is the official education training partner for the Houston Spaceport at Ellington Airport. Courses are open for enrollment now and are offered through the San Jac My Way hands-on hybrid instructional option.
"So many of our courses are lab-based," Dr. Fowler said. "A hybrid format was the best decision for us to make during altered operations. It has been a big help to our students to be able to attend their labs in small groups in person."
The EDGE Center offers programs in composites manufacturing technician, aerospace electrical assembly technician, aerospace mechanical structures technician, aerospace quality technician, mechatronics and industrial automation technician, and manufacturing technician.
In addition to the technical tracks, the EDGE Center offers small unmanned aircraft system (sUAS), or drone pilot training. This two-day course prepares students for the Federal Aviation Administration's (FAA) Part 107 commercial drone pilot test. 
To learn more about the EDGE Center, visit www.sanjac.edu/edge-center.