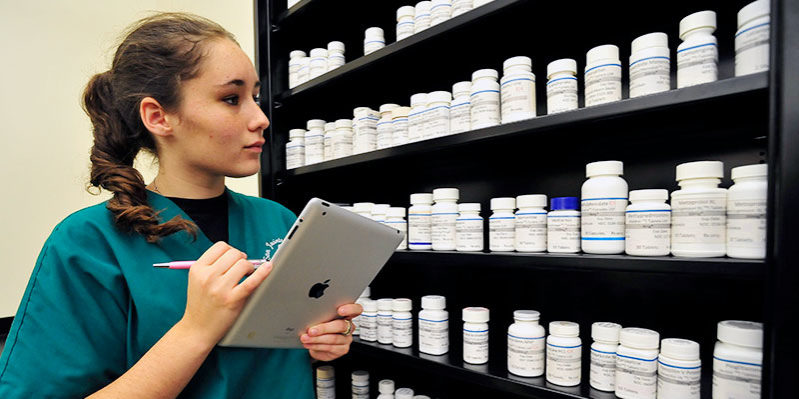 On behalf of Regina Ram, San Jacinto College South Campus pharmacy technician program interim director
Everyone is getting in the back-to-school mode, especially students about to enter their first semester in San Jacinto College's pharmacy technician program. Like any first semester in college, it can seem daunting, but I want to take a moment to share a few things about what our new (or aspiring) pharmacy technician students can expect during their first semester.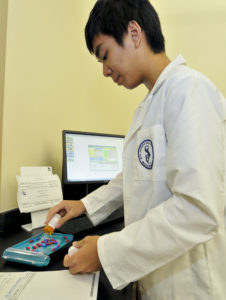 To start, know that you will be entering a program that is accredited by the American Society of Health-Systems Pharmacists and the Accreditation Council for Pharmacy Education (ASHP/ACPE). This means that our program continues to ensure that our pharmacy technician students undergo the most up-to-date training to qualify for entry-level pharmacy technician positions and receive intensive preparation for the national Pharmacy Technician Certification Exam (PTCE) that enables them to register with the Texas State Board of Pharmacy (TSBP) to practice as a Registered Pharmacy Technician.
Since the entire program is only three semesters, we get going from day one. Students will begin working in the pharmacy lab learning how to compound various drug forms including suspensions, creams, gels and suppositories. Worried that you haven't the first clue how any of those are made? Don't worry! The pharmacy technician program does not require any course prerequisites. We teach you everything from the ground up.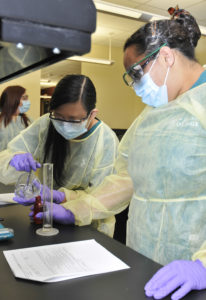 Students will also begin to learn the composition, side effects and treatment uses for the more than 200 top-selling drugs in the U.S. pharmaceutical industry. These drugs will be those that students will see the majority of the time when working in retail, hospital, compounding or independent pharmacy settings. Students will also learn how to enter prescriptions in a variety of pharmacy software systems. Pharmacy program instructors will also begin foundational instruction to prepare students for their Accreditation Council for Pharmacy Education (ACPE) IV certification and CPR certification. Many students are not aware that pharmacy technicians are trained to compound certain intravenous medications such as antibiotics, pain medication and chemotherapy.We understand that many of our students have other family obligations in addition to pursuing their education, which is why San Jacinto College's pharmacy technician program offers day and evening classes. Once you near completion of the program, our instructors will also help you begin your job search.
Remember, everyone's first semester may seem like an uphill climb at times, but we are here to ensure that you succeed every step of the way. We look forward to seeing you this fall!