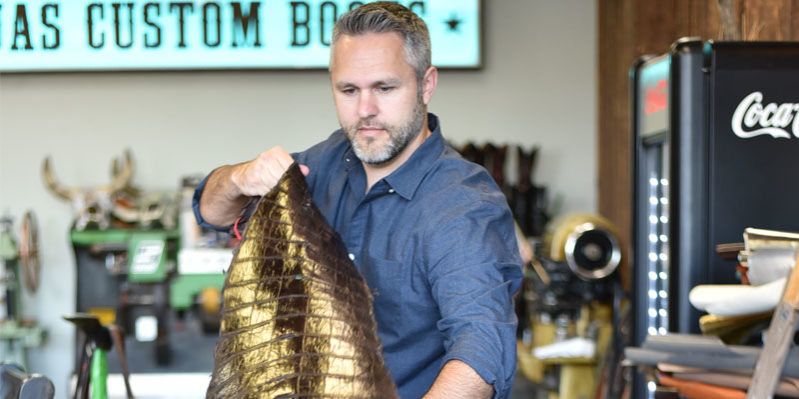 By Andrea Vasquez
As the owner of Tejas Custom Boots, Chris Liggett is quite the expert when it comes to creating some of the most unique boots seen around Houston. Each one-of-a-kind pair is measured, fit and designed per each client's specifications, making the boots not only fashionable, but comfortable. His boots have been seen on President George H. W. Bush, Hakeem Olajuwon and Kid Rock among others.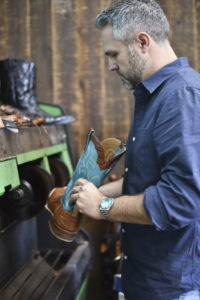 However, Liggett says that getting here wasn't easy. In fact, it was never his original intention. In 2001, he was taking engineering classes at San Jacinto College. His love of drawing led him to the classroom, but he knew something was missing.
"I loved being in the college atmosphere," said Liggett. "I wasn't really sure what I wanted to do, but after talking to my advisor, engineering seemed like a good fit. I enjoyed my classes, but I still knew there was something more I needed. Later I was offered a job in the oil and gas industry as a landman. I did that for 11 years, but all that time I knew I was still supposed to be doing something else."
Liggett looked to something he has always enjoyed- boots. Anyone can walk into a retail shop and buy a pair of boots off the shelf, but custom boots involve skill, precision and creativity. "It's an industry that's been dying off for a while," he said. "I wanted to start over doing something I loved. I knew I could add my creativity with no problem, but I also knew I had to find mentors to show me how to do things the right way." He began working two jobs- one that paid the bills, and the other that only paid in time and knowledge, but it filled the void he had lingering in the background all those years.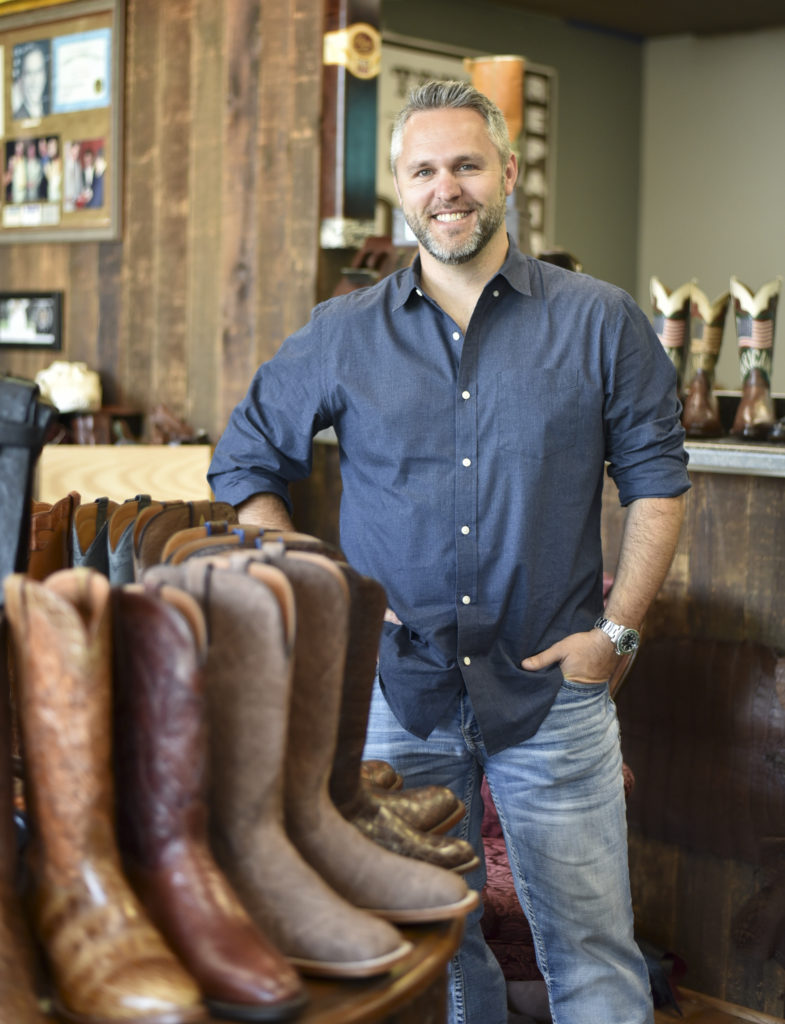 Today, Liggett says that being at San Jacinto College was the first step in finding the pathway to his great career, despite that it was not a direct one. He encourages students to find mentors in their chosen industries to get a real-world sense of the day-to-day and how to become an asset in any field/company they choose. "I made a choice to really sit and think about what I wanted to do with my life," he added. "It's not something you can figure out in a day. It took me years. But some days it meant disconnecting from all the television and technology and really giving thought to my future. I did research in order to find the best mentors who could teach me every step in the custom boot-making process. You may get some doors closed in your face, but let that be your motivation to keep going and knock on another. It may mean working two or more jobs, sometimes working for free, but the knowledge and expertise you'll gain from their experience is priceless."