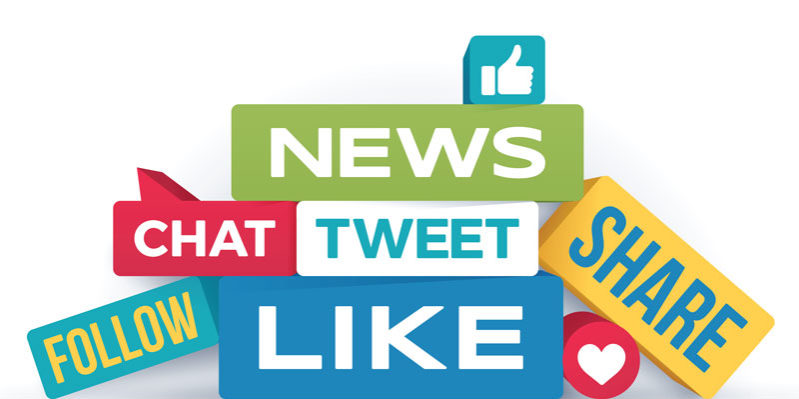 Social media plays a major role in how San Jacinto College communicates with its students and community. Earlier this year, San Jacinto College was named the #2 community college in Texas on Twitter (that's out of 50 community colleges from throughout the state, by the way). So who is behind all of those Facebook posts, Tweets, Instas and Snaps?
Meet Jahmal Clemons, San Jacinto College social media coordinator
How did you get interested in social media as a career?
I've always enjoyed storytelling and media creation. One of my undergrad degrees is in mass communications and businesses were starting to understand the importance of social media as I was graduating. 
Why is social media so important in our society today?
Communication through technology is a hallmark of our time. Social media plays a crucial role in that it allows us to interact immediately with the communities and issues of today.
How do you see our students using social media?
Students use social media in increasingly creative and clever ways. Some are entrepreneurs and use their social platforms to display their wares. Others have unique talents or are artists who make connections with a broad audience. Without question, many use their platforms to capture and share whatever special little moments that reflect their Houston adventures.
How does San Jacinto College use social media?
The College uses social media to recruit new students, to keep current students up-to-date and to alert our community to opportunities they might overlook. As platforms evolve to stay competitive with each other, our audience expects us to post media that keeps them interested and informed.
What is your favorite social media tool?
That's a hard one: Twitter appeals to my literary side and is where my favorite authors share their work. Instagram is where I share my visual interests like traveling, food and design. I use both to stimulate different parts of my brain. 
Where do you turn to in order to remain current in social media trends?
I excel at my job partially because I stay plugged in! The internet is a dynamic culture unto itself that has to be experienced and researched. Luckily there are so many local Houston marketing experts, bloggers and media personalities that offer a variety of examples of how to use social media effectively. 
What do you want our audience to know about social media in general?
There are harmful effects of staying logged in too much. Studies have shown that you will enjoy social media more if you are mindful of the time you spend, the types of content you engage with and your thoughts about what you see. Even I have to remind myself often to put the phone down and reconnect with the real world. Also, remember the "perfect" photo is the best out of many attempts. Don't sweat it.
How does it feel to be the #2 community college in Texas on Twitter?
It's an honor to receive recognition for the third year in a row! I am so grateful to all our tweeps (followers) who engage with our account. #SanJacProud #Youthebest #FollowusonIG