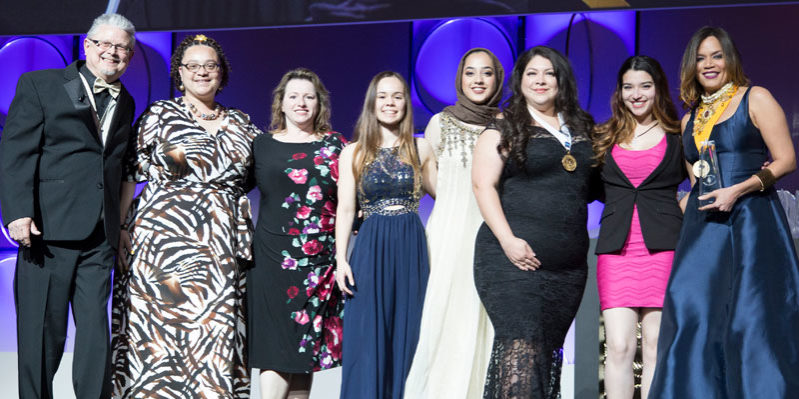 San Jacinto College again named top 10 college
The Aspen Institute for Community College Excellence has once again named San Jacinto College as one of 10 finalists for the prestigious 2019 Aspen Prize for Community College Excellence, the nation's preeminent recognition of high achievement and performance in America's community colleges. San Jacinto now enters the final stage of the competition for $1 million in prize funds which will be awarded in March 2019 in Washington, D.C., to the winner and up to four finalists with distinction. "We are honored to once again be named an Aspen Institute Top 10 finalist," said Dr. Brenda Hellyer, San Jacinto College Chancellor. "The work that we do every day at San Jacinto College to help our students complete their higher education credential is critically important to our region. Our faculty, staff and administrators work tirelessly to help our students achieve their goals. I want to thank the Aspen Institute for recognizing San Jacinto College as one of the top 10 community colleges in the nation for 2019."
---

2 students qualify for national competition
San Jacinto College students Scott Benson and Jessica Gomez took gold medals at the SkillsUSA Texas College Postsecondary Student Leadership State Conference in April. San Jacinto College Central Campus' Benson took the gold medal in automotive service technology, a competition encompassing all aspects of servicing a vehicle including on-vehicle work, simulations, bench and component testing and a written test. Jessica Gomez, a cosmetology student from San Jacinto College's South Campus, took first place in the job interview category. This competition is divided into three phases: completion of employment applications; preliminary interviews with receptionist; and, in-depth interviews. Contestants are evaluated on their understanding of employment procedures faced in applying for positions in their occupational areas. As first place winners, Benson and Gomez both qualify to compete at the SkillsUSA National Leadership and Skills Conference in Louisville, Kentucky in June.
---
PTK students receive regional and international accolades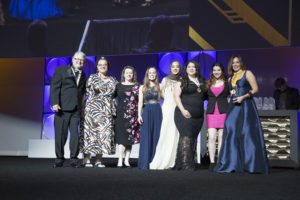 Student members and faculty advisors of San Jacinto College's Phi Theta Kappa (PTK) international honor society Alpha Gamma Zeta chapter recently received numerous awards at the regional and international conferences. At the Texas regional conference, PTK Alpha Gamma Zeta was named a Top Texas PTK chapter within the top 16 chapters out of approximately 90 PTK chapters in Texas. PTK student officer, Isabelle Faust was named to the Distinguished Officer Hall of Honor. The chapter also received their 5-Star Chapter Award, the highest award an individual chapter can receive for student and administrator engagement at the regional and international levels through projects and outreach initiatives. They also received the Distinguished College Project Award for developing a collaborative mentoring program with PTK students and the College's I-Connect Centers, which have resources for students in developmental education courses. PTK faculty advisors Elizabeth McKinley and Lambrini Nicopoulos received the Distinguished Advisor Team Award. McKinley was also recognized for serving as secretary for the Texas PTK Advisory Board and will serve as the vice chair of the Texas PTK Advisory Board beginning next year for a three-year term. Five PTK Alpha Gamma Zeta members also received their 5-Star Competitive Edge pins. San Jacinto College South Campus Provost and PTK alumna, Dr. Brenda Jones, also received the PTK Alumni of Distinction Award. The chapter also received recognition as the Student Organization of the Year at the annual San Jacinto College South Campus Student Engagement and Activities Awards. PTK student president Martha Urdaneta was also named Student Leader of the Year.