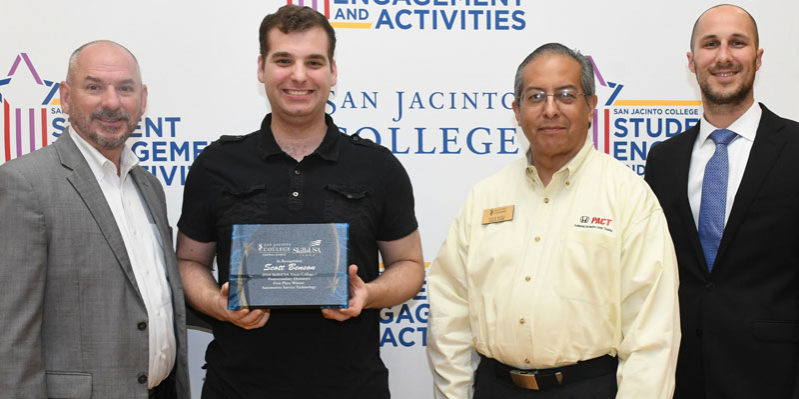 San Jacinto College student Scott Benson won a gold medal at the SkillsUSA Texas College Postsecondary Student Leadership State Conference in April.
"I was honestly a little bit surprised to win," said Benson, a future automotive service technicians (FAST) student. "I didn't think I was good enough, but with all of the hands-on training I've had it was like muscle memory. If you understand how a machine works, you can fix any problem."
San Jacinto College Central Campus' Benson took the gold medal in automotive service technology, a competition encompassing all aspects of servicing a vehicle including on-vehicle work, simulations, bench and component testing and a written test.
As a first place winner, Benson qualified to compete at the SkillsUSA National Leadership and Skills Conference in Louisville, Kentucky in June.