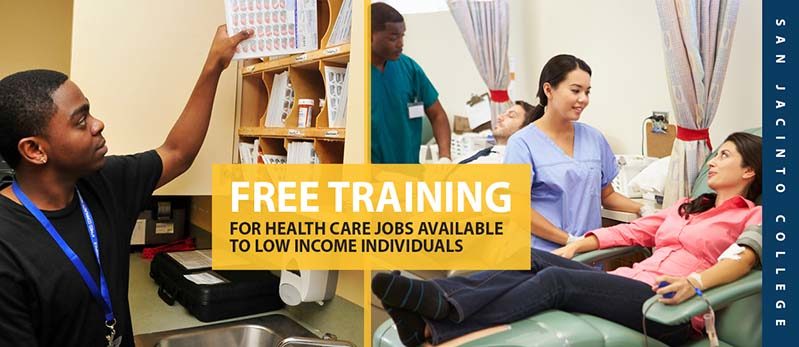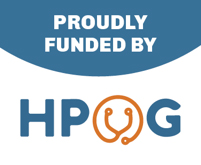 With so many career opportunities available in health care, there are a variety of ways to gain the training and credentials needed to break into the industry.
Recognizing this, San Jacinto College delivers education and training to Temporary Assistance for Needy Families (TANF) recipients and other low-income individuals for occupations in the health care fields, thanks to an $8.7 million Health Professions Opportunity Grant (HPOG) entitled Health Career Pathways Partnership from the United States Department of Health and Human Services.
This grant provides tuition-free training to eligible, low-income individuals for select health occupation courses/programs at San Jacinto College. Besides tuition assistance, the grant funds additional services like work-based learning opportunities, job search assistance and careering counseling.
"I am truly blessed that I am able to come to school at no expense and just focus on my studies," said Ana Karen Lopez. "The teachers in the program are extremely helpful. I am not only learning in my lectures but also gain hands-on experience in the clinical setting, which has been wonderful."
Participants may earn degrees or certificates in specific grant-approved areas. The following health care courses are currently funded through the grant:
Medical Billing and Coding
Radiography
Sonography
Medical Lab Technician
Medical Assistant
Eye Care Technology
Surgical Technician
Registered Nurse
Health Information Technology
Home Health Aide
Certified Medication Aide
Electrocardiogram (EKG) Technician
Certified Nurse Aide
Phlebotomy Technician
Pharmacy Technician
Medical Office Professional
Licensed Vocation Nurse
Electronic Health Record
To be considered for eligibility for tuition assistance through the Health Career Pathways Partnership Grant, a participant must be at least 18 years of age, meet certain low income standards, pass both a drug and background check, be a citizen of the United States or individual who meets the immigrant eligibility requirements for federal public funds, and complete an ONet assessment. Income eligibility includes documentation of TANF, Supplemental Nutrition Assistance Program (SNAP), Medicaid, Children's Health Insurance Program (CHIP), State of Texas Access Reform (STAR), , free or reduced priced lunches, Women, Infants and Children Program (WIC), Harris Health Gold Card (or other regional equivalent), Section 8 housing, or 150 percent below the poverty level.
Primary partners for the Health Career Pathways Partnership Grant include San Jacinto College, Baker Ripley formerly known as Neighborhood Centers, Inc. (NCI) and the Harris Health System. For more information, email [email protected], call 281-478-2723 or visit www.sanjac.edu/cpd/hpog.