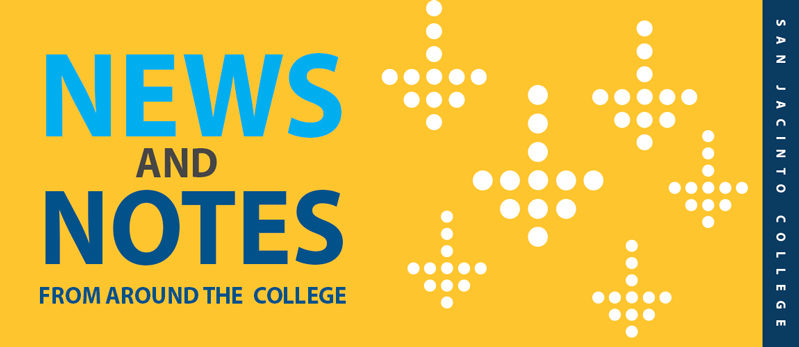 Wheeler re-elected, Davis Rouse elected, to Board of Trustees
Mrs. Erica Davis Rouse has been elected and Dr. Ruede Wheeler has been re-elected, to the San Jacinto College Board of Trustees. Davis Rouse won election to Position 1 on the Board, while Wheeler ran unopposed for Position 2. Davis Rouse is a native of Galena Park, Texas. She moved to the South Belt area as a child and has continued to make South Belt her home, where she is raising her family. In her former role as a manager for John Wiley & Sons, Davis Rouse is familiar with the challenges faced by students and faculty in the community college environment. She has volunteered with several non-profits and is an advisory Board member for the Smahrt Girl Foundation. Rouse is a proud Ambassador for the Houston Texans as a member of the National Football League alumni association. Wheeler has served on the San Jacinto College Board of Trustees since 1986 following nine years of service as a member of the La Porte ISD Board of Trustees. He is chairman of the San Jacinto College Board of Trustees Finance Committee. Wheeler practiced dentistry in La Porte for more than 40 years before retiring. He currently owns and operates Wheelstone Auto Sales in La Porte and is a member and past president of the La Porte Rotary Club.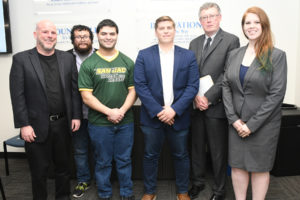 Process technology team takes first place
San Jacinto College students Christopher Lopez, Hunter Hollis and Landon Duncan, and professor Kenneth Jackson captured first place at the 2017 North American Process Technology Alliance (NAPTA) Troubleshooting Competition. The team beat out 35 teams from across the United States. They had to successfully troubleshoot and resolve problems with various energy industry-related scenarios using computer-based simulation and virtual plant environment software. "Our coach, Ken Jackson, prepared us throughout the semester," said Hollis. "After the first round, we knew we came into this competition well prepared. We had to recognize the problems, identify the causes and take corrective action to solve the problems. The team overall did a fantastic job." The NAPTA is the standard–bearer of process technology curriculum. The Alliance audits process technology degree programs in North America and endorses those that meet its criteria. Several colleges have received the NAPTA endorsement, including San Jacinto College. The Alliance sponsored the national process technology troubleshooting competition, along with BASF, Bayport Technical, INEOS, Marathon Petroleum Company, Shell Oil Company, Simtronics, Systran Training & Technical and RISC.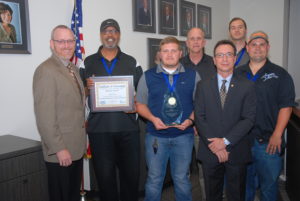 McConnell named educator of the year
San Jacinto College speech professor Floyd McConnell was recently named the 2017 exas Intercollegiate Forensics Association (TIFA) Educator of the Year. The award honors excellence in speech and debate teaching and coaching among Texas universities and community colleges. "His level of service is a credit to San Jacinto College," said M'Liss S. Hindman, TIFA Educator of the Year committee chair and Tyler Junior College speech professor. "While serving with him as an officer for the Texas Speech Communication Association and Phi Ro Pi national speech organization, I have observed his attention to detail, focus on teaching students and his professionalism. His service to his students and these state and national organizations is a reflection of his commitment to increasing quality educational practices." McConnell started debating as a student at the San Jacinto College Central campus in the 90s and says he has come full circle. "In total I have coached for 21 years, with 12 of those being at San Jacinto College," he said. "Our students always excel at debate competitions. We are definitely on the map when it comes to speech and debate."